Details
MediciNet II Project participated in the final of the Interreg Project Slam 2019 contest, among the 8 best cross-border projects in Europe.
The event took place in Brussels on Tuesday 8 October 2019, in the context of EU Regions Week events.
Details
General Hospital of Komotini received the Gold Distinction during the Healthcare Business Awards 2019 for the results of the MediciNet II Project.
The ceremony took place in Athens, on Wednesday 2nd of October 2019.
Details
The second joint action involving the human resources of the two hospitals was completed with great success.
A delegation of ten persons from the medical and administrative staff of the General Hospital of Komotini "Sismanogleio" visited for two days (Saturday 07.09.2019 and Sunday 08.09.2019) the premises of the Kardzhali's Hospital.
Details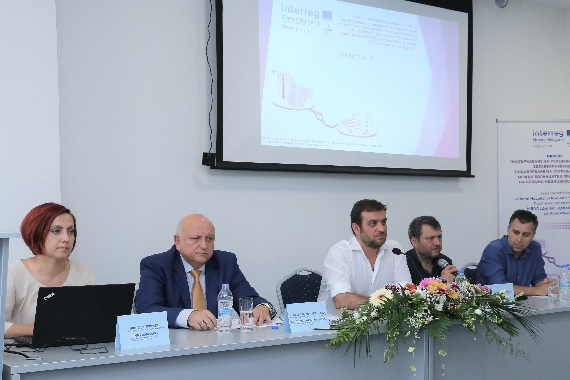 The results of the MediciNet II project were presented during the closing conference at Kardzhali in the presence of Bulgaria's Minister of Health Mr. Kiril Ananiev.
On Thursday, 27th June 2019, at the Arpezos Hotel, MediciNet II's final event at Kardzhali took place.